4 Signs of A/C Failure and What to Do
Can you spot the signs of potential A/C failure before the entire system shuts down and leaves you dripping in a pool of sweat?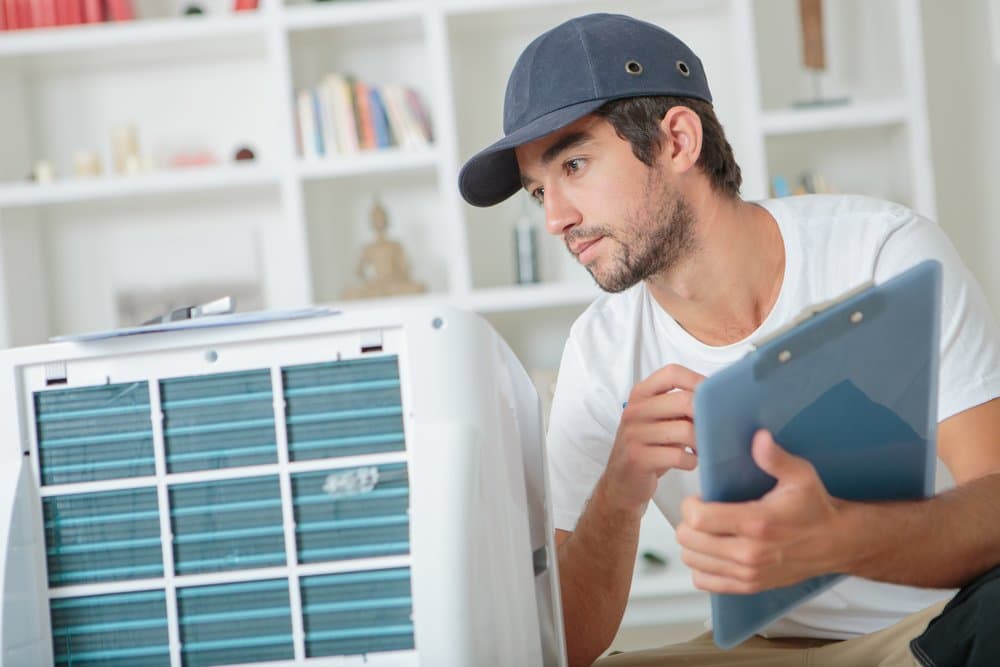 If you notice any of the situations below, you could be headed straight for A/C failure. Call My Buddy the Plumber for service before these problems become an emergency.
Restricted Airflow from A/C Vents
Never think restricted airflow is normal; it's a potential sign of A/C failure due to a declining compressor.
An A/C's compressor is the heart of the operational system, similar to the engine in your vehicle. If it's not running right, you will see negative side effects leading to additional problems. Restricted airflow is the first sign the compressor might be weakening, indicating it's time to call a technician for an assessment.
Consistent Refrigerant Leaks
Any moisture coming from an A/C unit is cause for concern, but if the moisture is refrigerant, a quick repair response is vital. If the refrigerant lines are leaking, then the compressor needs to work even harder to achieve the level of cool the thermostat demands. This can lead to overheating.
In the most serious of cases, when it's difficult or impossible to fully track down refrigerant leaks, A/C failure could be a real risk.
A Rumbling or Rattling Noise
When the A/C unit is rattling or rumbling, the issue could be the compressor. The internal compressor motor mounts may have loosened, allowing the motor to move around inside, which could be causing the racket. This is critical to repair right away, before the motor components suffer catastrophic damage.
Circuit Breaker Trips Repeatedly
The purpose of the circuit breaker is to protect your home systems and wiring from the electrical current flow that is too high. If the A/C unit is tripping the circuit breaker repeatedly, it's clear that the unit is overheating, using too much power and putting the entire unit at risk. When this problem happens over and over, don't just reset the breaker. Call an HVAC pro, because this issue can easily lead to A/C failure if it's not repaired promptly.
Do You Need Assistance?
When you fear A/C failure is imminent, call My Buddy the Plumber. We can quickly diagnose and solve issues related to all aspects of your air conditioning unit. Call today and explain the problem — we'll get you on our schedule, stat! Join the My Buddy Club
Easy Maintenance & Exclusive Benefits
The My Buddy the Plumber's Club is our comprehensive maintenance membership program that will protect your home comfort systems! From an in-depth home plumbing inspection to thorough furnace and air conditioning tune-ups, the club does it all. Our team will ensure your HVAC, plumbing, and electrical systems are running safely and in top shape. Joining our club can also provide plenty of exclusive perks, such as:
Priority service
10% discount on repairs
No after-hours fees
Peace of mind
Matched manufacturer's warranty
Tank water heater flush
Drain cleaning
Electrical safety inspection